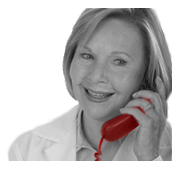 Contact Us
Please use our customer service number below if there are any problems with your order. We are determined to make your experience as a doctor with us enhance your reputation with your patient.

www.OrthopaedicsandTrauma.com strive to provide service beyond your expectations and we work closely with our product managers and distributors to create a strong team united in supporting your requirements.

The number below can be used to organise returns of our products. Customer services are there to help from Monday to Friday, 830 a.m. to 530 p.m. on all your product information needs. Please let customer services know that you purchased with OrthopaedicsAndTrauma.com on line and give them your unique order number. They will give you a returns number before you ship to their address:

Customer Services
DJO UK Ltd
1a Guildford Business Park
Guildford
Surrey
GU2 8XG United Kingdom

When returning a product please email for a returns number to: ukorders@djoglobal.com

You may e-mail Sakes@OrthopaedicsAndTrauma.com but we must warn you that sending an e-mail is no guarentee of receipt. We have both anti-virus and spam mail protection in place and due to the increase in the number of messages received by us containing viruses some legitamate correspondence is not getting through to us. Your e-mail will not reach us if it contains a virus or appears to be spam mail. If you suspect this is the case please do not hesitate to call the customer services telephone number above.

Phone: + 44 (0)7976253038

Thank you for your understanding.