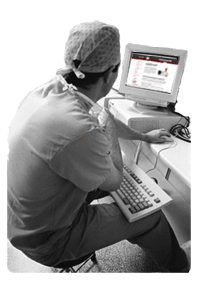 Introduction
OrthopaedicsandTruama.com in association with DJO UK Ltd is the online store for doctors to use when helping patients decide on the best products to manage their treatment. It is designed to improve the patient experience through the help of a professionally trained GMC registered doctor.

Increasingly, doctors have access to the internet during the patient consultation. Whether in the NHS or Private Practice the provider rarely pays for the prescription of prophylactic or treatment braces and supports that enhance your patient experience.

The advent of broadband internet and secure payment systems like PayPal Pro means that the patient can pay directly for what the doctor prescribes. Accurate diagnosis and evidence based prescription is the key to a successful outcome. Prescription of any of these carefully chosen braces and supports means that the patient benefits from your expertise and gets the best price just when it counts most.

This site has been developed for OrthopaedicsandTrauma.com by two companies ICD(UK)LTD and DJO UK Ltd. Together we strive to provide service beyond your expectations and we work closely with our product managers and distributors to create a strong team united in supporting your requirements.

Please click on our Terms and Conditions below for more information.